Episodes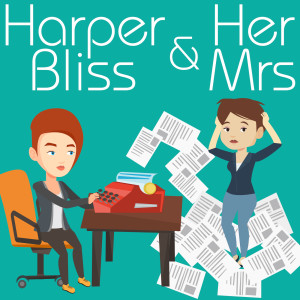 Thursday Apr 01, 2021
Thursday Apr 01, 2021
This is our 100th episode, hurray! You'd think we would have got better at it by now.
Harper has found her groove again in her work-in-progress. Caroline finished her work on our shady lady garden. 
At Your Most Beautiful
is with the Launch Team and the first two chapters are available to read
HERE
. Launch stress is starting already!
We are watching Mrs. America, but Harper is not that hooked. We also started a Flemish show called Déjà Vu. And we rewatched Dead Poets Society, which brought back memories to Caroline.
Caroline's book of the week is The Color Purple by Alice Walker. She loved the movie when she saw it a long time ago and loved the book even more.
Tune in again next week for a new episode of Harper Bliss & Her Mrs.