Episodes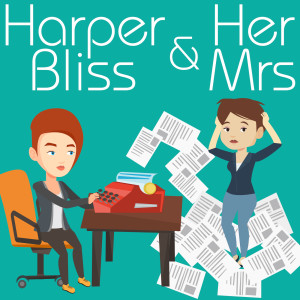 Thursday Apr 15, 2021
Thursday Apr 15, 2021
Harper is over the launch stress of At Your Most Beautiful and is very grateful to everyone who bought it. 
Some unusual events are disrupting her work-in-progress.
We binged two shows over the weekend: The One (interesting and suspenseful) and Everything's Gonna Be Okay (very funny and touching.) We also enjoyed the first episode of Rebel as we both have a deep love for Katey Sagal.
Caroline's book tip of the week is her favourite book of all times, which she's read many times: The Secret History by Donna Tartt.
Tune in again in two weeks for a new episode of Harper Bliss & Her Mrs.