Episodes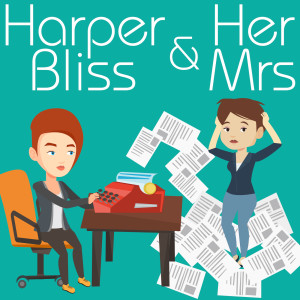 Thursday Jul 15, 2021
Thursday Jul 15, 2021
Caroline's birthday was celebrated profusely which led us to not be able to record a podcast last week, for which we apologise.
Harper's editor loved About That Kiss and gave it the perfect review. It will be out in two weeks!
Harper is rereading her Pink Bean books and really loved No Other Love (Book 6). She's now on Love Without Limits, and thinks she must have been crazy writing that book.
We absolutely loved the new season of This Way Up and are now rewatching Fleabag. We also started watching Manifest, but Caroline has many grievances about it.
Caroline's book of the week is traditionally published lesbian fiction: Cow Girl by Kirsty Eyre. A fun, light read.
Tune in again next time for a new episode of Harper Bliss & Her Mrs.