Episodes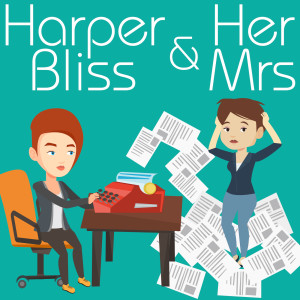 Thursday Jul 22, 2021
Thursday Jul 22, 2021
We record this episode on our National Holiday and also the 21st anniversary of our first meeting. Harper is feeling the stress of finishing her current first draft and preparing for a launch next week. Thank goodness for her punching bag.
We had a movie night in which we watched two very different films: Gunpowder Milkshake and Let Them All Talk. We enjoyed both in different ways. We've also been on a streak of teenage/high school shows: Gossip Girl, Never Have I Ever and Young Royals.
Caroline's book of the week is Hostage by Clare Mackintosh. The premise was good, but unfortunately the book didn't deliver. But, spoiler alert, next week's book will get a rave review!
Tune in again next time for a new episode of Harper Bliss & Her Mrs.