Episodes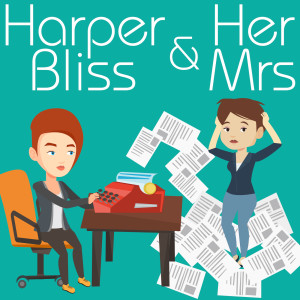 Thursday Aug 19, 2021
Thursday Aug 19, 2021
We're back after a relaxing holiday in Brittany. We'll be going back soon!
However, her next next book is proving to be a bit of a struggle.
Harper doesn't like tv shows where the characters are too nice, so she loved The White Lotus.
In reading news, Harper has been devouring books by Taylor Jenkins Reid. Caroline's read of the week is Minor Dramas and Other Catastrophes by Kathleen West, which she chose because of the cover.
Tune in again next time for a new episode of Harper Bliss & Her Mrs.