Episodes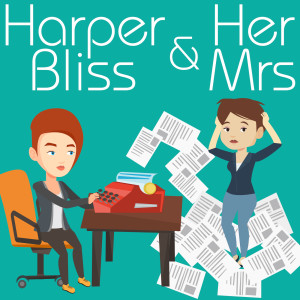 Thursday Sep 16, 2021
Thursday Sep 16, 2021
That Woman Next Door
is going through the very last proofread before going to the retailers and Harper is enjoying it so much. She's still not writing so she's been on Instagram much more, which is not necessarily working out.
We rewatched season one of The L Word: Generation Q in preparation for when season two is available to us, and Harper wonders if there are armpit hair merkins.
Tune in again next time for a new episode of Harper Bliss & Her Mrs.