Episodes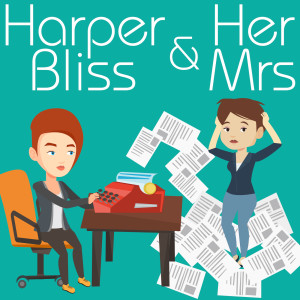 Thursday Sep 23, 2021
Thursday Sep 23, 2021
We enjoyed the new season of Sex Education a lot, even though it was a bit more serious than previous seasons. It's definitely more educational than the Sex Ed we got in school. We also watched the first episode of Alma's Not Normal on the BBC.
Caroline's book this week is The Paper Palace by Miranda Cowley Heller, which might not be for everyone, but she enjoyed so much.
Tune in again next time for a new episode of Harper Bliss & Her Mrs.