Episodes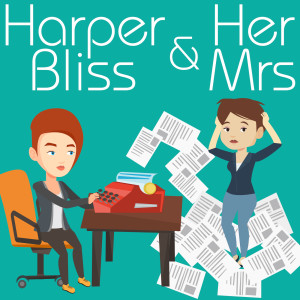 Thursday Feb 10, 2022
Thursday Feb 10, 2022
Contrary to last week, this episode is rant-free! Thanks to everyone who bought
And Then She Kissed Me
and helped spread the word about it. For a chance at winning some fun prizes, check out 
this page
.
Harper is writing away at her upcoming rockstar romance. She has also started reading French Kissing as it was the first episode's 8th anniversary this week.
We started watching Suspicion on AppleTV+, but are not used to having to wait for a weekly release. We also started Reacher on Amazon and really like it, especially the main character's non-toxic manliness. And we absolutely loved the episode of Imagine on the BBC dedicated to Marian Keyes. 
Tune in again next time for a new episode of Harper Bliss & Her Mrs.