Episodes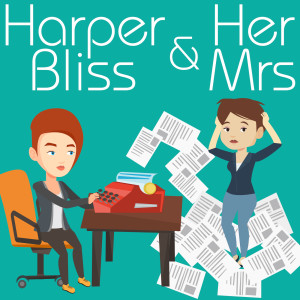 Wednesday May 11, 2022
Wednesday May 11, 2022
The Duet
 launched without a glitch and even made it to number one in the Amazon lesbian fiction chart, so thanks to everyone who bought it!
Harper has gone back to writing what she calls her most scandalous book yet. But she feels taking a longer break between books is beneficial to her writing.
We're really enjoying Bosch Legacy, even though it's on a weekly release schedule. We're also watching The Staircase.
This week's book recommendation is from Harper: Lessons in Chemistry by Bonnie Garmus.
Tune in again next time for a new episode of Harper Bliss & Her Mrs.