Episodes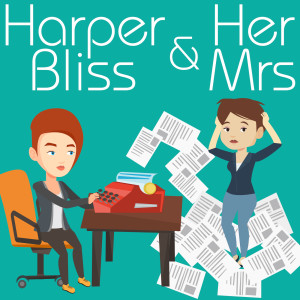 Thursday Aug 11, 2022
Thursday Aug 11, 2022
We're back after a long hiatus, hurray! And Harper wrote a book while we were off the air: A Family Affair. It's available to buy direct now, or will be available on Amazon only (and in Kindle Unlimited) as of 17 August 2022 (for at least three months). This book was supposed to be more "women's fiction" but ended up "scandalous lesbian romance".
We're seriously thinking of getting a dog and are looking for any tips for introducing a dog into a diva-cat household.
In television news, we're currently loving Better Things and Paper Girls. And we enjoyed the movie Fire Island so much!
Caroline's book recommendations are Yerba Buena by Nina LaCour and Last Night at the Telegraph Club by Malinda Lo.
Tune in again next time for a new episode of Harper Bliss & Her Mrs.