Episodes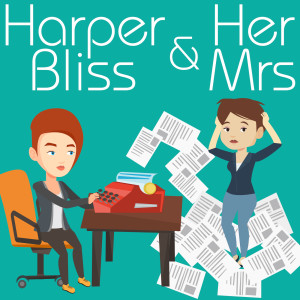 Thursday Aug 25, 2022
Thursday Aug 25, 2022
A Family Affair
has had a great launch, so thank you to everybody who bought it or read it in Kindle Unlimited. We're doing a lucky draw, and you can win a signed paperback book, or naming rights for a future book. 
All details can be found HERE >>
Harper started on her next book after a two month break, which is her longest hiatus so far. It's a new age-gap romance in the ever expanding BlissVerse. 
We've been watching too much Premier League football. In between matches, we binged A League of Their Own on Amazon. Harper loved it but has some remarks. We're also enjoying the second season of Only Murders in the Building. 
Caroline's book of the week is The Change by Kirsten Miller.
Tune in again next time for a new episode of Harper Bliss & Her Mrs.