Episodes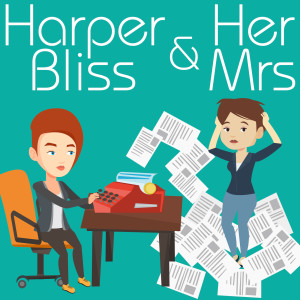 Wednesday Mar 06, 2019
Wednesday Mar 06, 2019
This week we're scrambling to get French Kissing: Season Five ready for the editor. Harper talks about her four (poncy) things and romcoms. We also look forward to our upcoming trip which will include four lesbians in a minivan.
In the Distance There Is Light is on sale at the webshop, click HERE to get it!
We're taking a little time off but you can tune in again in four weeks for a new episode of Harper Bliss & Her Mrs.
Get in touch with us with your questions, comments or suggested topics at harperblissandhermrs@gmail.com. 
For more on Harper Bliss visit www.harperbliss.com
To get a weekly newsletter with discounted lesbian books sign up HERE.