Episodes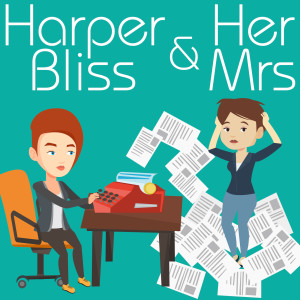 Wednesday May 08, 2019
Wednesday May 08, 2019
This week we're recording the podcast in Paris! 
Harper is in the middle of writing a very long sex scene in her Cotswolds romance. She also took an online course for ads while Caroline was out playing golf, again.
This week marks Harper's one-year anniversary of being off social media and she's still happy with her decision to quit them. Except when there's a sexy photo of Padma Lakshmi on Instagram.
Tune in again next week for a new episode of Harper Bliss & Her Mrs.
Get in touch with us with your questions, comments or suggested topics at harperblissandhermrs@gmail.com. 
For more on Harper Bliss visit www.harperbliss.com
To get a weekly newsletter with discounted lesbian books sign up HERE.