Episodes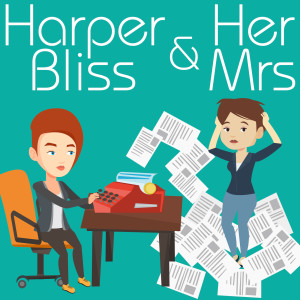 Wednesday Jun 26, 2019
Wednesday Jun 26, 2019
We're back! In this episode we discuss our holiday, during which we visited Gentleman Jack's house and we listened to our new favourite podcast To L and Back. We came back home to even more lesbianism, in the form of the Women's Football World Cup, which we've been watching way too much of.
In work-related news, French Kissing: Season Five is out!
Tune in again next week for a new episode of Harper Bliss & Her Mrs.
Get in touch with us with your questions, comments or suggested topics at harperblissandhermrs@gmail.com. 
For more on Harper Bliss visit www.harperbliss.com
To get a weekly newsletter with discounted lesbian books sign up HERE.