Episodes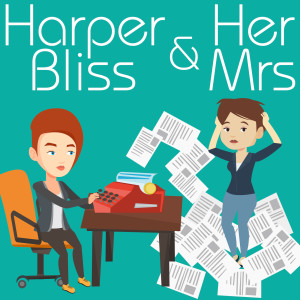 Tuesday Jul 02, 2019
Tuesday Jul 02, 2019
This week's podcast goes out on Caroline's birthday, which she's spending doing various lesbian things. We look forward to our upcoming weekend at Cologne Pride where we'll celebrate the release of the first Harper Bliss book in German.
We, again, spend too much time talking about the Women's World Cup and the match we went to see (it was hot hot hot), and Harper has some exciting news: she started writing again!
Check out Harper's story in this new Ylva anthology: Laid Bare.
Tune in again next week for a new episode of Harper Bliss & Her Mrs.
Get in touch with us with your questions, comments or suggested topics at harperblissandhermrs@gmail.com. 
For more on Harper Bliss visit www.harperbliss.com
To get a weekly newsletter with discounted lesbian books sign up HERE.