Episodes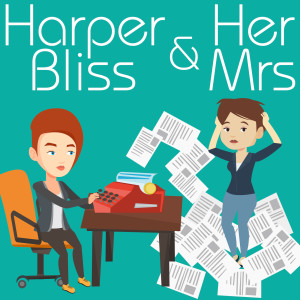 Wednesday Jul 10, 2019
Wednesday Jul 10, 2019
In this week's episode, we recap our weekend at Cologne Pride, where we spent a lot of time with the Ylva ladies and Harper had to sign many copies of her German book. We had so much fun, that we're planning another trip to Germany next year!
We also spend way too much time discussing our garbage beef with the local council.
A Shot at Love, the first book in the Village Romance Series, by T.B. Markinson, is out now!
Tune in again next week for a new episode of Harper Bliss & Her Mrs.
Get in touch with us with your questions, comments or suggested topics at harperblissandhermrs@gmail.com. 
For more on Harper Bliss visit www.harperbliss.com
To get a weekly newsletter with discounted lesbian books sign up HERE.