Episodes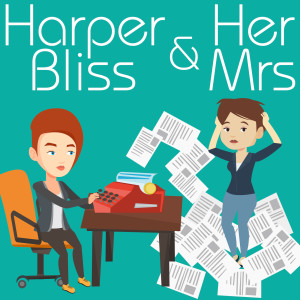 Wednesday Jul 24, 2019
Wednesday Jul 24, 2019
In this episode we discuss our National Day weekend in which we went out two nights in a row! Our bodies and throats are still sore from dancing and singing.
We also talk about the two foreign-language shows we're watching (yes, Scottish is a foreign language.)
A Taste of Love, the second book in the Village Romance Series, by Clare Lydon, is out now!
We're taking a break but tune in again in a few weeks for a new episode of Harper Bliss & Her Mrs.
Get in touch with us with your questions, comments or suggested topics at harperblissandhermrs@gmail.com. 
For more on Harper Bliss visit www.harperbliss.com