Episodes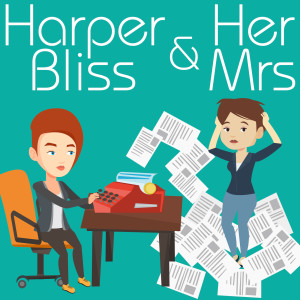 Wednesday Sep 04, 2019
Wednesday Sep 04, 2019
It's September and that means the end of the summer, which means La fin de l'été is out!
Harper gives an update on her work in progress and we reveal the new working title and possible tagline. Meanwhile, Caroline has been proof-listening to the audiobook of Once in a Lifetime, possibly Harper's hottest book.
In this episode, we talk about books rather than television. The one we both absolutely loved is The Most Fun We Ever Had by Claire Lombardo.
Tune in again next week for a new episode of Harper Bliss & Her Mrs.
Get in touch with us with your questions, comments or suggested topics at harperblissandhermrs@gmail.com. 
For more on Harper Bliss visit www.harperbliss.com