Episodes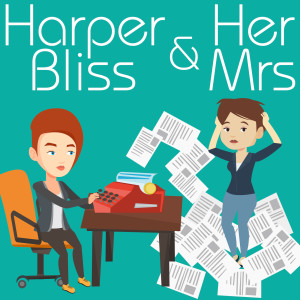 Wednesday Oct 09, 2019
Wednesday Oct 09, 2019
This episode is extra long because we spend way too much time processing our cat's great escape from the garden.
Harper wrote 4000 words two days in a row! She's also enjoying her 
Readers Group on Facebook
because she can overshare in private.
Caroline is still working on a secret project. We welcome guesses as to what it is in the comments.
We watched the Transparent Musicale Finale. Our review is not as glowing as some other ones.
Finally, we answer a very succinct listener question about Radclyffe.
Tune in again next week for a new episode of Harper Bliss & Her Mrs.
Get in touch with us with your questions, comments or suggested topics at harperblissandhermrs@gmail.com. 
For more on Harper Bliss visit www.harperbliss.com