Episodes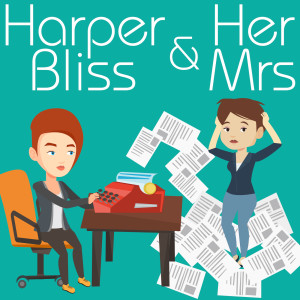 Thursday Apr 09, 2020
Thursday Apr 09, 2020
Welcome to our first episode in 4 months!
We're in lockdown in Brussels, like most of the world. Not much change for us. But our hair is getting out of control. And Caroline started baking bread a couple of months ago, which is not helping our waistline.
Harper's latest book came out on Tuesday: Two Hearts Forever. It's the third book in the Two Hearts Trilogy. She's also working on another new age-gap romance!
Entertainment-wise, what stands out is Tiger King. But we can only watch one episode a day.
Tune in again next week for a new episode of Harper Bliss & Her Mrs.