Episodes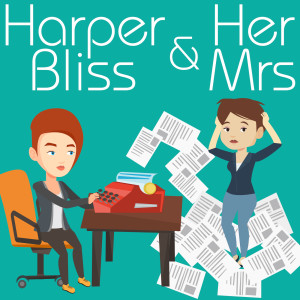 Thursday May 07, 2020
Thursday May 07, 2020
Harper is in the last part of her work in progress. She's taking her time with the ending. And we've settled on a title.
The
French Kissing
All Seasons box set is available now, until the end of May.
Get it here.
Exciting news: we're giving away 5 free copies of the audiobook of A Lesson in Love to podcast listeners. Just send us an email at harperblissandhermrs@gmail.com with the subject line "A Lesson in Love audio" and we'll draw five winners randomly.
Other potential exciting news: Harper will probably hold a Facebook Live AMA on Saturday (unless she flakes out at the last minute.) The timing will be 4PM our time, which is 3PM UK time, 10AM New York time, 7AM Los Angeles time, 10PM Perth time, midnight Sydney time.
Join the Harper Bliss Readers Group on Facebook
if you want to be a part of it.
Tune in again next week for a new episode of Harper Bliss & Her Mrs.