Episodes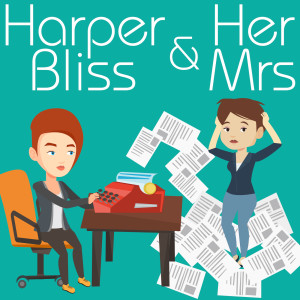 Thursday May 14, 2020
Thursday May 14, 2020
The Facebook Live last Saturday went great and may be repeated in future.
Harper is trying to finish her book but it's so hard! It will be her 29th novel, which is quite an achievement.
We're still in Sopranos withdrawal, so not a lot of television news. 
Harper has a crush on our Prime Minister, "Céline-Sophie", and has even thought of fan fiction involving her and Robin from Peloton.
We saw some family on Sunday and Harper reacted well to seeing other people in person.
Tune in again next week for a new episode of Harper Bliss & Her Mrs.