Episodes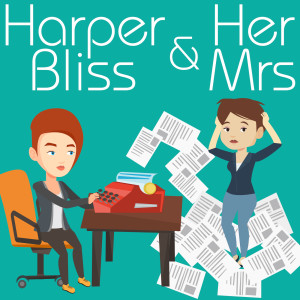 Thursday May 21, 2020
Thursday May 21, 2020
Harper finished her upcoming book, If You Kiss Me Like That and has started writing on her next book already! But she finds herself unable to talk about it yet.
She reminisces about her mediocre academic career and how we met twenty years ago.
We rewatched season three of The Good Fight and the first part of season four and it's great. We also enjoyed the new Netflix show Never Have I Ever.
Tune in again next week for a new episode of Harper Bliss & Her Mrs.