Episodes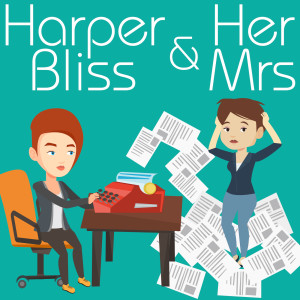 Thursday May 28, 2020
Thursday May 28, 2020
This week we took a day off, but Harper got sucked into the DC controversy in the UK. She's making good progress on her current book, but she still can't talk about it. She did get some good feedback on her upcoming book If You Kiss Me Like That.
We thoroughly enjoyed the new Hannah Gadsby Netflix special, Douglas. We saw it live in London, and it was still great on television. We also binged season four of our favourite French show, Le Bureau des Légendes, in one day!
Tune in again next week for a new episode of Harper Bliss & Her Mrs.