Episodes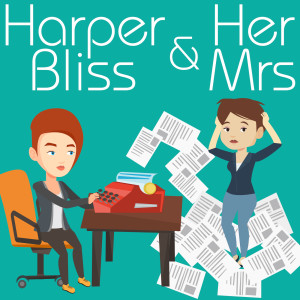 Thursday Jun 04, 2020
Thursday Jun 04, 2020
We took another day off and Harper thought it was horrible.
Caroline has started second-drafting Harper's work in progress. An unsolicited compliment ensued.
The release date for If You Kiss Me Like That has been set to 25 June!
Good news for audiobook fans: all three Pink Bean Box Sets are now out. And Next in Line for Love will be out next week.
In television news, we've found we can only watch one or two Battlestar Galactica episodes at a time because it's just too tense. After that we need some Modern Family to relax, even though it has its own issues.
SPECIAL OFFER: We're giving podcast listeners an exclusive coupon code to get 20% off any book bought from our
webshop
.
Tune in again next week for a new episode of Harper Bliss & Her Mrs.