Episodes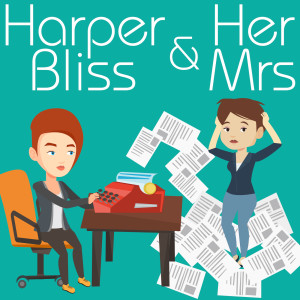 Wednesday Jul 01, 2020
Wednesday Jul 01, 2020
We record this on the first day of the second half of the year. This is also Caroline's last podcast as a 44-year-old.
Caroline replies to a question we received from a listener regarding her endeavour in the m/m romance world. The conversation takes an unexpected grim turn.
The launch of
If You Kiss Me Like That
went well and the book is getting great reviews. Harper is back to writing mode now and enjoying it very much.
Not much tv talk as we're still on Modern Family, but Harper is definitely a Cam and Caroline somewhat a Mitch.
Tune in again next week for a new episode of Harper Bliss & Her Mrs.