Episodes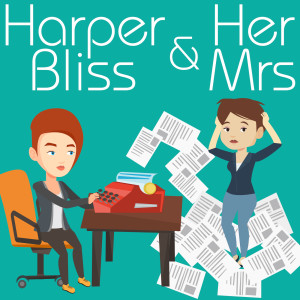 Thursday Aug 20, 2020
Thursday Aug 20, 2020
We're back after our break! Our week of staycation at home during a heatwave was great and Harper managed to zen out completely. So much so that she had trouble getting back into the work groove. But now she's in her happy place again, since she started writing the tenth book in the Pink Bean series.
We did a lot of movie and television watching, with our favourites being Call My Agent, Cheer and Military Wives.
Harper has a parting Bliss-dom.
Tune in again next week for a new episode of Harper Bliss & Her Mrs.