Episodes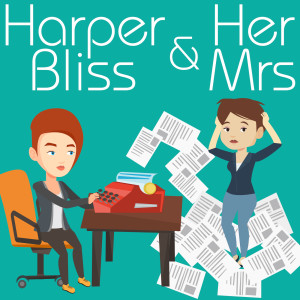 Thursday Aug 27, 2020
Thursday Aug 27, 2020
This week, Harper is starting on her two-month launch plan for A Breathless Place, with the cover reveal and announcing the narrator of the audiobook.
She's also making progress on Pink Bean 10, which is turning out to have a lot of football in it.
We watched some movies this weekend. 
Lady Bird
 was great. We enjoyed 
How to Build a Girl
, but it's hard for the movie to be as good as
the book
. Harper also watched
Cloud Atlas
, which was good, but quite a trip. 
Harper has no Bliss-doms this week, but instead a pressing question: why do so few professional female football players have short hair?
Tune in again next week for a new episode of Harper Bliss & Her Mrs.