Episodes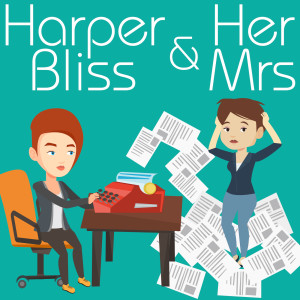 Thursday Sep 10, 2020
Thursday Sep 10, 2020
We're recording this episode on our 10th wedding anniversary! Harper Bliss did not exist yet at the time.
Harper has a theory about lesbians and evolution that involves Sue Perkins, orgasms, and housework.
We went to the cinema for the first time in ages, which was quite exciting. And Harper's football loyalties are changing because she's watching All or Nothing: Tottenham Hotspur on Amazon Prime.
We're giving away some download codes for the audio of
Two Hearts Trilogy
, for 
audiobooks.com
 (NOT Audible.) Send us an email at
harperblissandhermrs@gmail.com
 with your thoughts on Harper's new theory of evolution for a chance at one of the codes.
Tune in again next week for a new episode of Harper Bliss & Her Mrs.