Episodes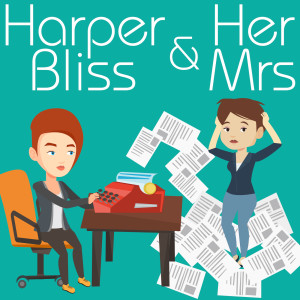 Thursday Dec 03, 2020
Thursday Dec 03, 2020
Harper thought she was having an existential crisis last week, but turns out it was just PMS. She's back to writing now and all she wants to do is talk about her book, which is almost too Harper Bliss for Harper to handle.
We had a pretend restaurant date at home, which was really lovely, and a great way to support one of our local restaurants. Harper also saw her family (at a safe outdoor distance) for the first time in months.
Tune in again next week for a new episode of Harper Bliss & Her Mrs.