Episodes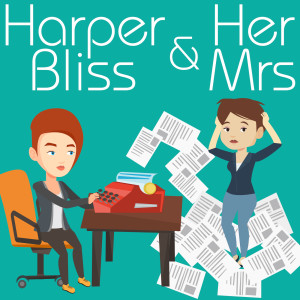 Thursday Dec 17, 2020
Thursday Dec 17, 2020
Harper has a new-found respect for social media managers after the 'campaign' she set up for the new release. 
Several of our Lockdown 2.0 shows are ending this week. Luckily we just started rewatching The Wire, so that should occupy us for a while. We also enjoyed the second season of Craith, which has an unusual villain.
Tune in again next week for a new episode of Harper Bliss & Her Mrs.