Episodes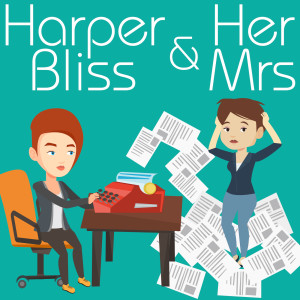 Thursday Jan 28, 2021
Thursday Jan 28, 2021
Harper's current book is progressing nicely, but she's already thinking about the next one she'll write.
We watched so much television the past week, especially French television with Call My Agent (the episode with Sigourney Weaver is hilarious) and Lupin, both on Netflix. We also started watching Six Feet Under again, a show that is as old as our relationship.
Tune in again next week for a new episode of Harper Bliss & Her Mrs.