Episodes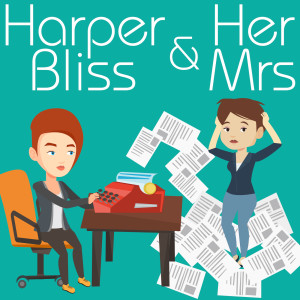 Thursday Feb 11, 2021
Thursday Feb 11, 2021
In television news, Celebrity Best Home Cook on the BBC is still such fun. Harper even picked up on some lesbian subtext, but it might just be wishful thinking. 
We're trying out a new weekly segment:
Caroline's Book Club
. This week's book is
Detransition, Baby by Torrey Peters
and gets five stars from Mrs Bliss. Let us know your thoughts if you've read it.
Harper addresses a comment from a reader about submitting a book for an award.
Tune in again next week for a new episode of Harper Bliss & Her Mrs.