Episodes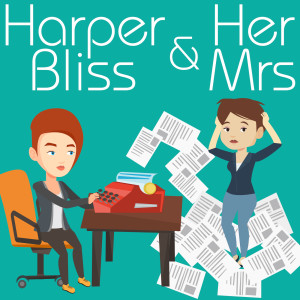 Thursday Feb 25, 2021
Thursday Feb 25, 2021
We record this episode as spring is in the air in Brussels!
Harper finished the first draft of At Your Most Beautiful and is almost done with the third draft as well.
We answer two listener questions, one about hardcovers and one about working with your spouse.
We finally reached the end of Six Feet Under and loved the last season so much! We're now watching Behind Her Eyes but need an episode of The Mindy Project to unwind after.
Caroline's book recommendation of the week is
Grown Ups by Marian Keys
, which is an extremely readable family saga. Five stars!
Tune in again next week for a new episode of Harper Bliss & Her Mrs.