Episodes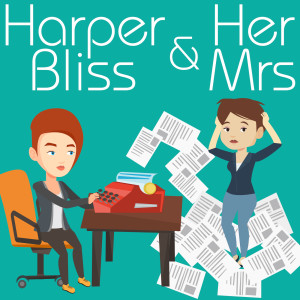 Thursday Mar 11, 2021
Thursday Mar 11, 2021
We're back after a short break. Harper has started writing her new book, which features an unexpected but not unknown main character.
We watched a lot of television during our time off, from the PSA for lockdown that is Contagion to the very of-the-times Ginny and Georgia. And watching The Mindy Project has led us to conclude that Harper is Mindy and Caroline is Danny. 
Tune in again next week for a new episode of Harper Bliss & Her Mrs.