Episodes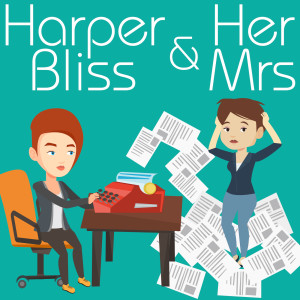 Thursday Mar 18, 2021
Thursday Mar 18, 2021
With spring on its way, Caroline has developed some green fingers, but is hoping for some listener advice. Harper has been experiencing some existential dread because of a lot of bad news in the past couple of weeks, but 
this song
 has helped her get over it.
Harper's in the honeymoon phase of her new book. Meanwhile we got the edits back on At Your Most Beautiful.
Harper's been working on her French by listening to 
some songs
 on repeat. We've also been watching Amazing Hotels: Life Beyond the Lobby, but Harper wishes Monica would come out of the closet already.
Tune in again next week for a new episode of Harper Bliss & Her Mrs.